~~~~~~~~~~~~~~~~~~~~~~~~~~~~~~~~~~~~~~~~~~~~~~~~~~~~~~~~~~~~~~~~~~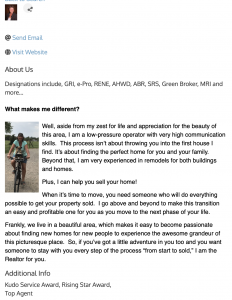 ~~~~~~~~~~~~~~~~~~~~~~~~~~~~~~~~~~~~~~~~~~~~~~~~~~~~~~~~~~~~~~~~
To complete your profile, follow the instructions below to login and update your account: 

Click here to begin, or follow the link "MEMBER LOGIN" from our Home Page.
Click "Create Account".
Input your first and last name, along with your email address on file with MAR; click submit.
The system will email you an account activation link that will allow you to create a password.
Login using your email as username, and the password you just created.
Watch the video, and learn how to add your photo, pay invoices, and more!
If you have trouble logging in, please email Kindal@mac.com. Please note, at this time, the HUB is for REALTOR® members only.
UPCOMING CLASSES
Scott Peterson's Legal Potpourri
Dec. 9 @ 10 a.m.
Attendees will participate in a free-flowing discussion on a wide variety of current Risk Management topics impacting REALTORS® in Colorado and across the country.
Register In Advance
After registering, you will receive a confirmation email containing information about joining the meeting.