Follow the instructions below to make payments through the MAR website, powered by Growth Zone.
1. Login to your MAR Member HUB and from the Home screen select My Info in the left hand column.

2. Select Billing at the top of the page. In the Billing tab, you can see your balance, download and pay invoices, set up a payment profile and/or select automatic invoice payment.

3. Select

Payment Profiles
to put your credit card on file for easy payment. This does not authorize automatic payments, it is simply for convenience. 

4. To pay an open invoice, click Pay Now. 

Then, in the pop up screen shown below you can enter credit card information and make a payment.
You can also choose to

Store Payment Info for Future

, which will create a 

Payment Profile

, keeping your card number on file for future use, but WILL NOT automatically charge your card for future invoices. If you prefer, you can set this to automatically pay invoices using this credit card by selecting the box next to Store Payment Info for Future.

 

5. Alternatively, you can pay open invoices through the section titled

Open Invoices

. Click the arrow next to

Actions

 and select Make Payment, to open the same pop up window as described in Step 4. Or click

Download Invoice

.

If you choose to 

Download Invoice

. there is a link at the bottom of page two that will take you to an alternative online payment page.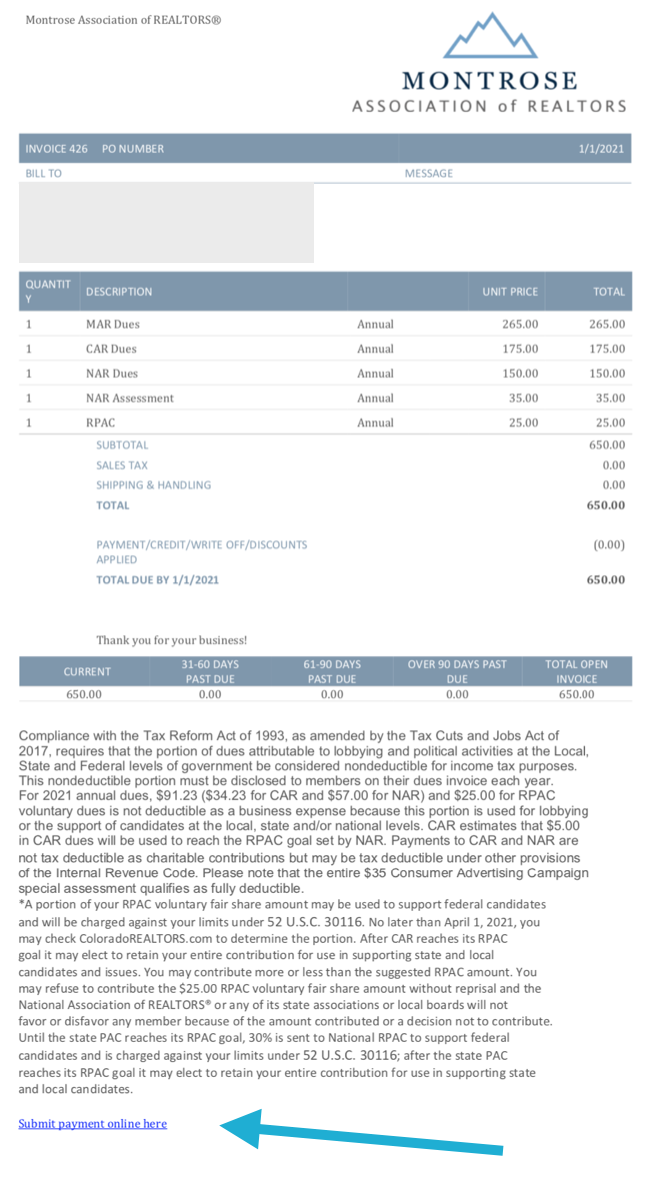 At the bottom of this pop up payment page, you will find two optional boxes - one to store your credit card on file, and the other to both store the card and use it to automatically pay future invoices.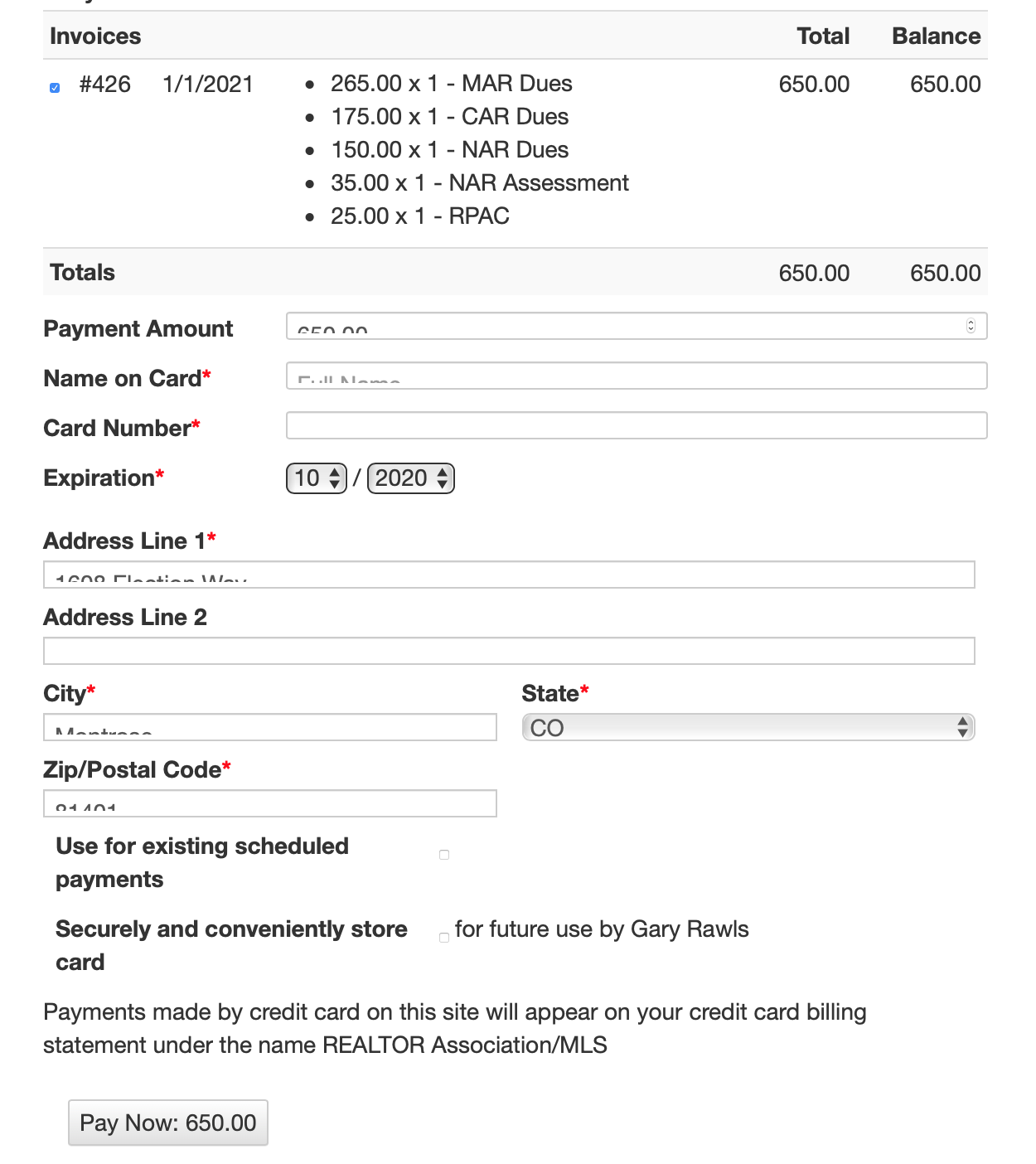 6. Under

Scheduled Billing Items

, you can preview or download invoices, and choose an automatic payment method. To do this, select the pencil to the right of the invoice line item. By selecting a

Payment Profile

in the pop up window, you are selecting the AUTOMATIC payment option for this line item. All future invoices with the same line item, will also be charged to the credit card in that Payment Profile. To be clear, if you choose payment through the Scheduled Billing Items section, you are setting this up to make future payments automatically.