If it's blue, it's a link for you!
REALTOR® Safety Month
NAR dedicates September as REALTOR® Safety Month, and helping members understand the risks they face through knowledge, awareness, and empowerment.
CAR SAFE SHOWING PLEDGE 
Take the Pledge, and share your commitment on social media by posting this image!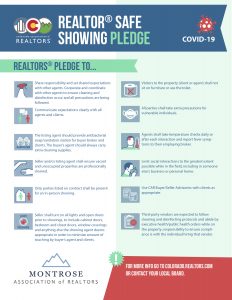 CE SHOP
CEShop is offering free access to three safety courses:
Doing Business During COVID-19
Agent Essentials: Staying Safe
Business Unusual: Safe Real Estate Practice in a Pandemic World
Also, use Promocode SEPT25 to receive 25% off all CE for the month.
Association News
CUSTOMIZE YOUR PROFILE ON MAR WEBSITE; PAY PAST DUE INVOICES!
To complete your profile, follow the instructions below to login and update your account:
Follow the link "MEMBER LOGIN" from our Home Page.
Click "Create Account".
Input your first and last name, along with your email address on file with MAR; click submit.
The system will email you an account activation link that asks you to create a password.
Login using your email as username, and the password you just created.
Watch the video to learn how to add your photo, update contact information, pay invoices, and more!
Member Benefits
ALPINE ASSOCIATION BENEFITS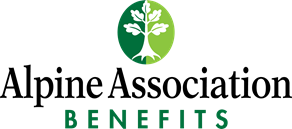 Stop overpaying for healthcare!  Hundreds of Colorado REALTORS® have enrolled in the exclusive healthcare solution for members that has the following benefits:
Monthly cost 30-60% lower than traditional health insurance.
Free unlimited 24/7/365 access to physicians via phone, video conferencing, or chat.
No network restrictions.
All members who enroll are accepted.
Enrollment includes membership in a large national cost sharing community for the large medical expenses.
Monthly Enrollment (you can start or stop any month).
Prescription, dental, and vision discount plans are included.
* Note, there is a waiting period for larger medical procedures to treat pre-existing conditions.
CAR BENEFITS: LEGAL SHIELD AND ID SHIELD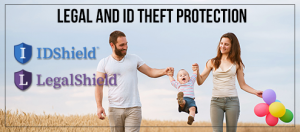 LegalShield provides a full-service in-state law firm on "speed dial" to help your household navigate a variety of everyday issues such as consumer matters, traffic tickets and having your will prepared or updated. LegalShield will also assist in reviewing contracts for a lease or purchase, mortgage or refinancing, landlord/tenant matters or answer any other legal-related questions you might have.
IDShield provides industry-leading 24/7 proactive monitoring of your identity, and is the only provider where a simple phone call puts you in touch with a dedicated licensed fraud investigator who will provide complete identity restoration services (100% success rate) all backed by an Unlimited Service Guarantee.
Legal & Advocacy
REGISTER TO VOTE
Are you one of the only 12% of REALTORS® who are registered to vote? If not, register today and make your vote count!
CENSUS 2020 💯
DEADLINE: SEPT. 30
Secure funding for our local community. Complete the Census to today. Then share this image on Facebook to encourage your colleagues, neighbors, friends, and others to complete theirs!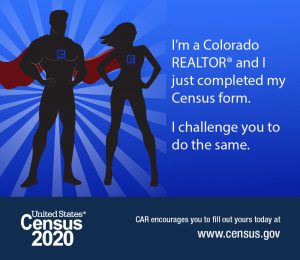 HUD GUIDANCE ON ASSISTANCE ANIMALS
LEGAL BITES: FRIDAY, AUGUST 14
CAR General Counsel Scott Peterson touches on Covid-19 updates and what REALTORS should know about Trust Accounts. Click here for the document Scott references on Rule 5.11 - Separate Accounts.
COVID-19 REALTOR® RESOURCES 😷
CAR OFFICES PARTIALLY RE-OPENED: Appointments required through August 31, 2020