MARlink – October 5, 2020
If it's blue, it's a link for you!
Association News
Last spring we launched a new MAR website, powered by GrowthZone association management software, and packed with features that benefit both the Association and our members.
Personalize your feature profile for the REALTOR® member search - aiding consumers in their local REALTOR® search
Update office and contact information as needed
Receive and pay MAR invoices - saving the Association thousands of dollars a year in man hours and service fees
On October 15 we will once again be sending invoices - this time for 2021 annual dues - payable exclusively through the website. If for some reason you haven't already set up your account, please follow the directions below to do so.
PROMOTE YOURSELF AND PAY DUES
To complete your profile, follow the instructions below to create your account. Please email kindal@mac.com if you need assistance.
Follow the link "MEMBER LOGIN" from our Home Page.
Click "Create Account".
Input your first and last name, along with your email address on file with MAR; click submit.
The system will email you an account activation link that asks you to create a password.
Login using your email as username, and the password you just created.
Watch the video to learn how to add your photo, update contact information, pay invoices, and more!
Advocacy
RPAC VIRTUAL SILENT AUCTION
Ends October 14.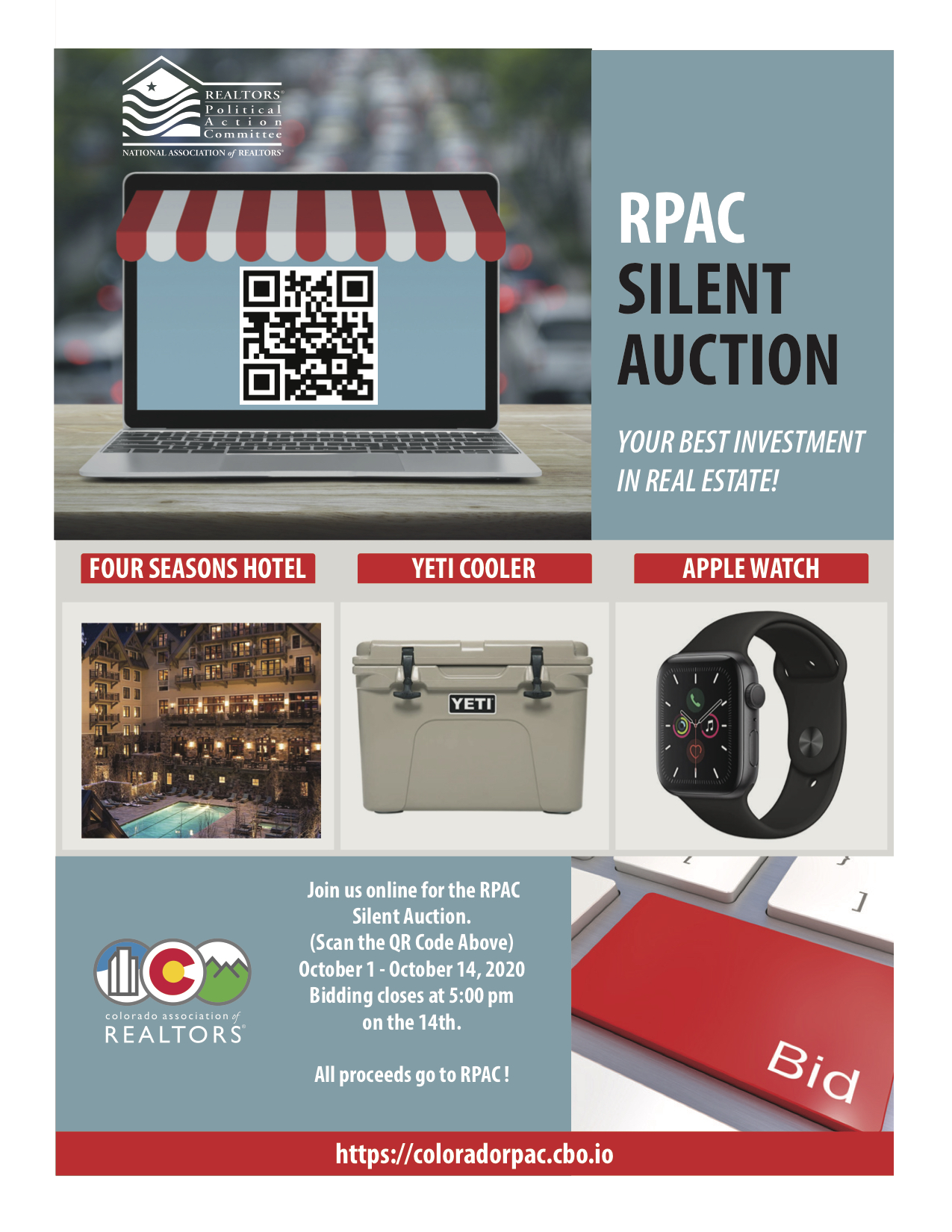 COLORADO VOTER REGISTRATION
Review your voter record to make sure your information is up to date.
October 9 - Counties will begin mailing ballots. View my sample ballot.
October 26 - deadline to register to vote or update your registration and still receive a ballot in the mail.
October 26 - Last suggested day to return a ballot through the mail. After this date, voters should visit a drop box or vote center to drop off their ballot.
In Colorado, you can register to vote and vote in person up to 7:00 PM on Election Day.
Registered voters can use BallotTrax to track ballot status here.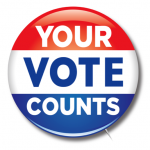 Commission News
A DIVISION OF REAL ESTATE ADVISORY
For 2021, DORA has updated a few forms, and added some new ones. We have added links below so you can review the redline and clean drafts for educational purposes.
2021 Updated Contracts and Forms
Brokerage Duties Disclosure to Seller (REO and Non-CREC Approved Listing Agreements) - Clean / Redline
2021 New Contracts and Forms
Please Note
The 2021 contracts and forms are posted for educational purposes only and are not for use before January 1, 2021.
The Division will have writeable versions posted to the website on January 1st.
You will need Adobe Acrobat version 10 or later to access the files.
Current contracts and forms remain in effect until they are replaced by the new contracts and forms that are effective January 1, 2021.

Coronavirus