MARlink – Monday, March 22
CAR
2021 VIRTUAL SPRING SUMMIT
April 19-21, 2021
Don't miss this opportunity to network and learn from sponsors and exhibitors.
Click to view sessions.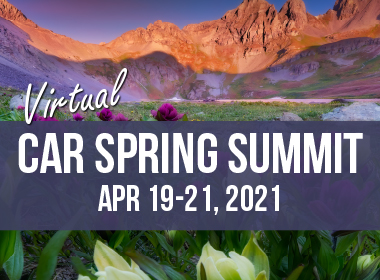 NAR
RPR
THAT'S WHO WE ARE
Check out this year's "That's who we R®" ad series.
2021 VIRTUAL LEGISLATIVE MEETINGS
May 3-14, 2021
Admission is free for NAR Members but REALTORS® must register to attend and receive access to the virtual event platform.
DoRA
ATTENTION EMPLOYING BROKERS!
Have you ever asked yourself "What exactly is the job of the employing broker?" Whether it's you or someone you know, the employing broker has many responsibilities and different levels of supervisory duties that must be adhered to. Director Marcia Waters will outline the rules and statutes that address specific employing broker responsibilities, offer some industry best practices, share real-life case studies of brokers who came before the Colorado Real Estate Commission for allegations of a failure to supervise, and answer your questions.
Tuesday, March 30th at 2:00 PM. (Webinar Attendance Only)
There is no CE credit given for this presentation.
Space is limited.

SURVEILLANCE IN PROPERTIES

A notice from DoRA regarding audio and video surveillance in properties.
Questions arise as to the Seller's use of audio and video surveillance in homes during property showings. Security devices are justifiably used in homes for security purposes, however, should they be used as a means of obtaining information on prospective buyers and their real estate brokers, or to acquire confidential information about a prospective buyer? The improper use of these devices could possibly result in civil or criminal liability. Read more >>>
COLORADO REAL ESTATE MANUAL

Order the 2021 Colorado Real Estate Manual.
COVID Resources