If it's Blue, it's a link for you!
MAR
POSITION AVAILABLE
MAR is seeking a new AE if you or anyone you know is interested. Please contact Michelle Martinez. See position description here.
HABITAT FOR HUMANITY OF THE SAN JUANS
Habitat for Humanity of the San Juans (HFHSJ) is celebrating its 30th anniversary with a new Montrose project this spring - a Veteran Build, slated for development in Montrose's West Meadows subdivision on Bluegrass Court. Read more.
NAR
2021 VIRTUAL LEGISLATIVE MEETINGS
May 3-14, 2021
Admission is free for NAR Members but REALTORS® must register to attend and receive access to the virtual event platform.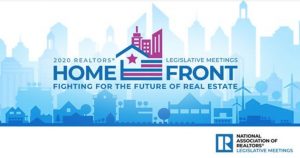 DoRA
ARE YOU CLEAR ON "EMPLOYING BROKER RESPONSIBILITIES AND SUPERVISION"?
In the "Directly from the Director" webcast on March 30th had Director Waters discussed Employing Broker Responsibilities and Supervision. Here's the recap.
PAREA
In recent years, it has become more difficult for aspiring appraisers to find willing and available supervisors, especially in smaller populated areas. Practical Applications of Real Estate Appraisal (PAREA) was developed to fill the need for more options in place of the traditional Supervisor/Trainee model as an alternative path to gain the experience portion of the appraisal license requirements. Read more >>>
COVID Resources