If it's Blue, it's a link for you!
MAR
Q2 BILLING
Second quarter billing went out last Thursday, April 8, and are due no later than May 9. Please login to your HUB to access, view and pay.
*As always, those who have already selected to pay these dues annually, please disregard this message.
Please see the Membership Dues page on our website for a breakdown of annual and quarterly billing. For 2021, the Board of Directors waived first quarter dues.
MERGER DISCUSSIONS
MAR and GJARA Board of Directors have initiated early merger discussions. Please review this Q&A on the topic.
POSITION AVAILABLE
MAR is seeking a new AE if you or anyone you know is interested. Please contact Michelle Martinez. See position description here.
CAR
RPAC PIE FACE SHOWDOWN
2021 VIRTUAL SPRING SUMMIT
April 19-21, 2021
NAR
2021 VIRTUAL LEGISLATIVE MEETINGS
May 3-14, 2021
Admission is free for NAR Members but REALTORS® must register to attend and receive access to the virtual event platform.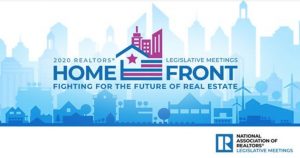 In recent years, it has become more difficult for aspiring appraisers to find willing and available supervisors, especially in smaller populated areas. Practical Applications of Real Estate Appraisal (PAREA) was developed to fill the need for more options in place of the traditional Supervisor/Trainee model as an alternative path to gain the experience portion of the appraisal license requirements. Read more >>>
ARE YOU CLEAR ON "EMPLOYING BROKER RESPONSIBILITIES AND SUPERVISION"?
In the "Directly from the Director" webcast on March 30th had Director Waters discussed Employing Broker Responsibilities and Supervision. Here's the recap.
COVID Resources