If it's blue, it's a link!
MAR
CAR
UPCOMING EVENTS
• Rocky Mountain Region XI Conference
July 7-9 | Gaylord Resort, Aurora
• CAR 100 Year Celebration Fall Forum
October 17-20 | Broadmoor Hotel, Colorado Springs
LEADERSHIP ACADEMY
CAR is accepting applications for its next Leadership Academy, an exclusive four-month training and development program designed to develop participants' leadership, industry, and association knowledge. REALTOR® members who would like to strengthen their leadership abilities and who are passionate about the industry are encouraged to apply here.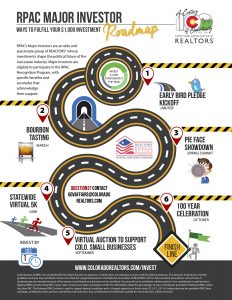 LEGAL BITES
Inspection Insanity
CONSUMER ADVISORY
Wildfire Mitigation is the Key to Protecting Your Home and Property
NAR